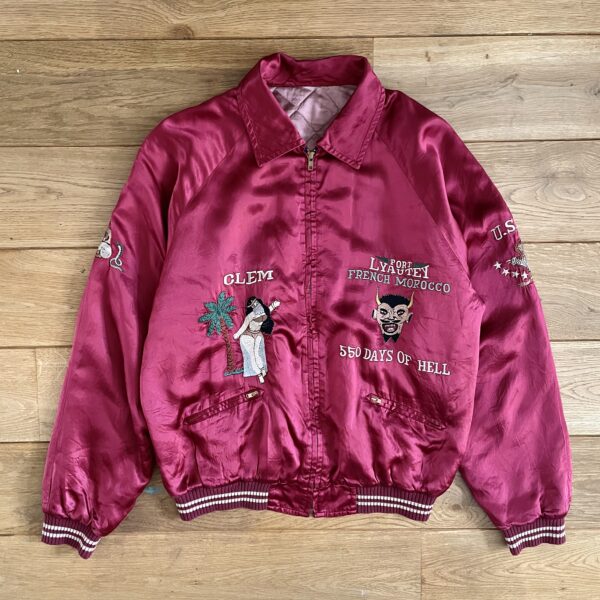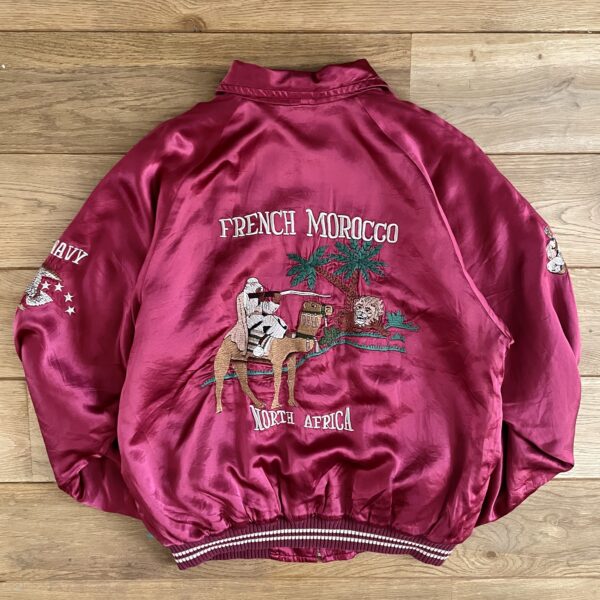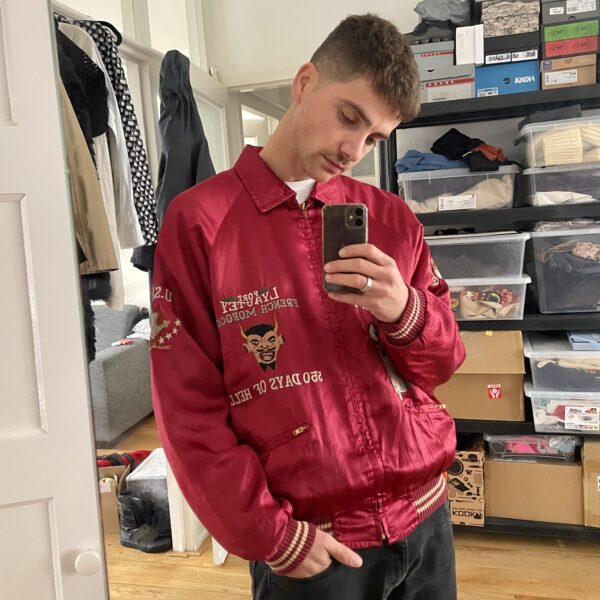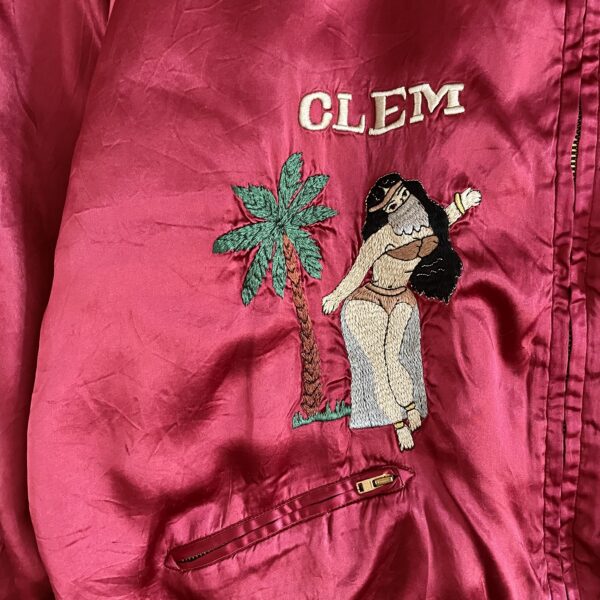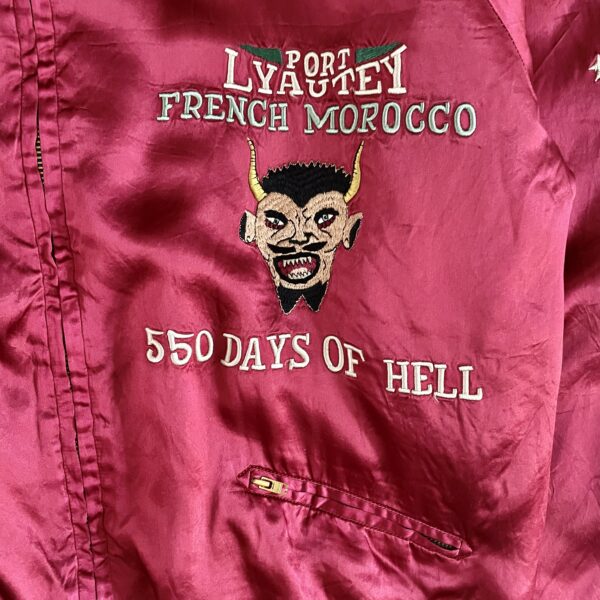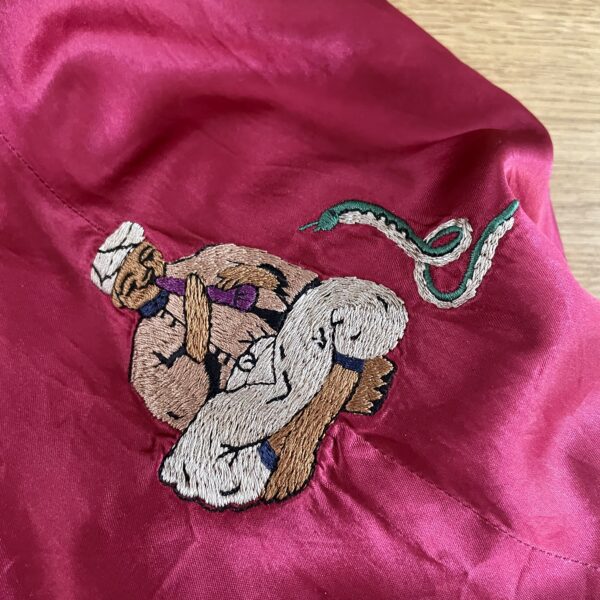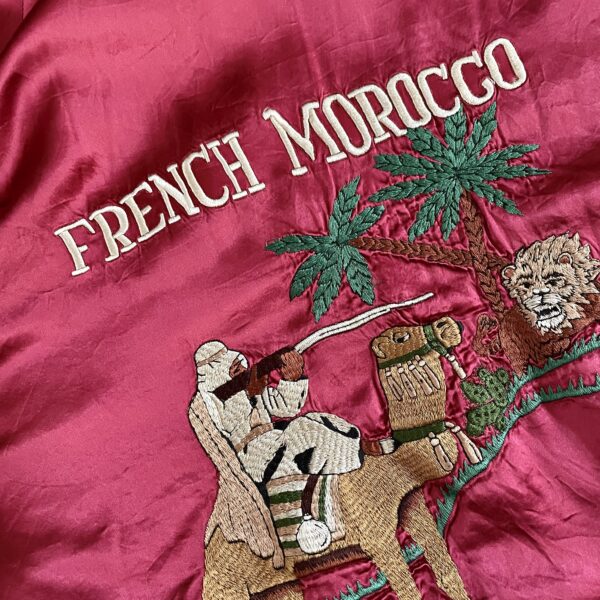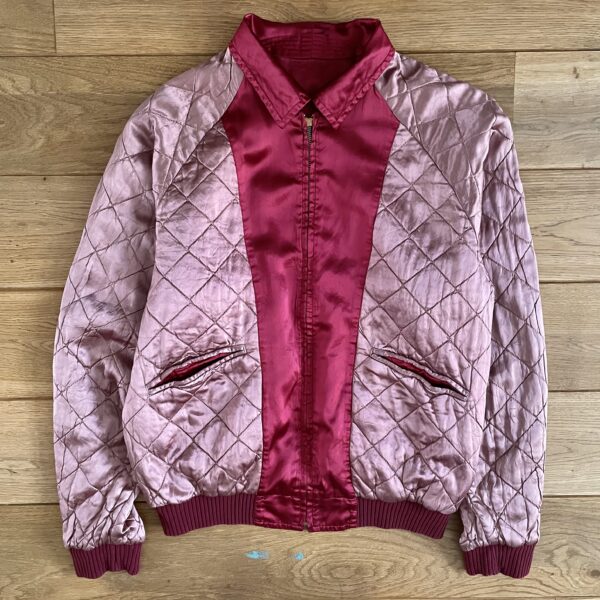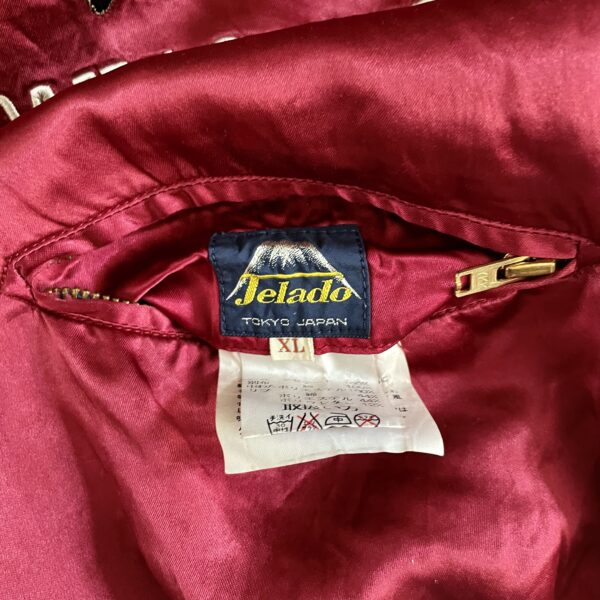 1 in stock
Jelado "North Africa" Reversible Sukajan
€ 270.00
Started by Yohei Goto, the man started the brand from a deep passion for Americana vintage. As a true obsessive collector, he archives vintage pieces and patterns for reproduction under the utmost highest quality by Japanese standard. As a faithful practitioner, all his pieces are perfectly imperfect, having undergone wrinkling and ageing techniques that do not necessarily distress the clothes since they still feel utterly new, rather, it gives off dead-stock vibes. This piece is beautiful, with hand embroidered details front, back, and on both biceps, and who can resist this insane fantasy of "North Africa" presented in such an artisanal way? (BTW, there are no more lions in North Africa as this sukajan suggests… they killed em off, just as the camel's eyes are rolling on about). The colours are fresh and lively, with an inside diamond quilt that gives a luxurious and old school feel, as if you're inside a vintage car. 
–
Main Body:
100% Acetate
Lining: 
100% Polyester
Rib:
44% Cotton
44% Polyester
12% Boliurethane 
Hand Embroidered Details
Front and Back Embroidery
Two Inner Pockets
Exclusive and Rare
Made in Japan
–
Size: XL (Please Reference to Measurements)
P2P: 60cm
Length: 72cm
Outseam Sleeve Length: 75cm
Inseam Sleeve Length: 58cm
–
Condition: B
This jacket is In a good condition with normal signs of wear such as a feeling of wear and slight discoloration. No major damages!