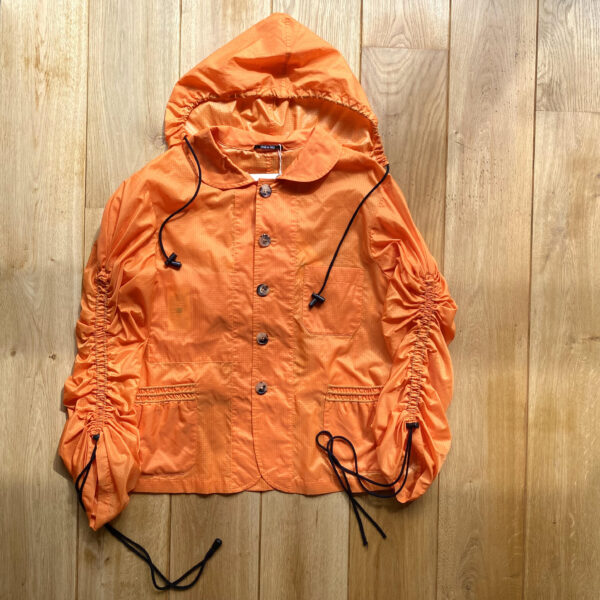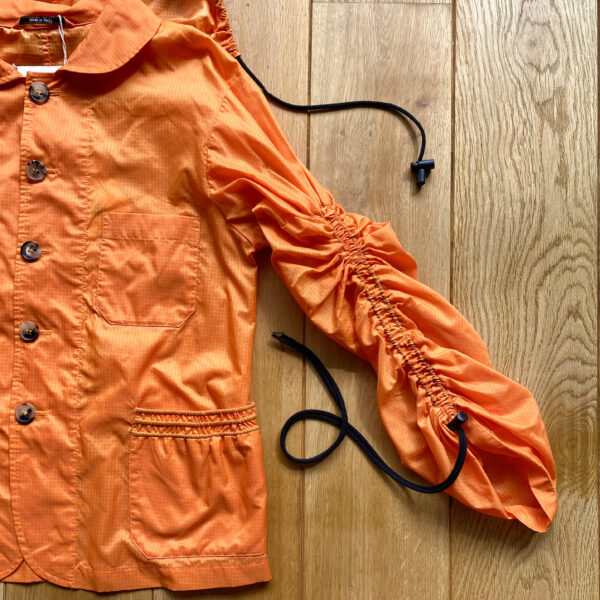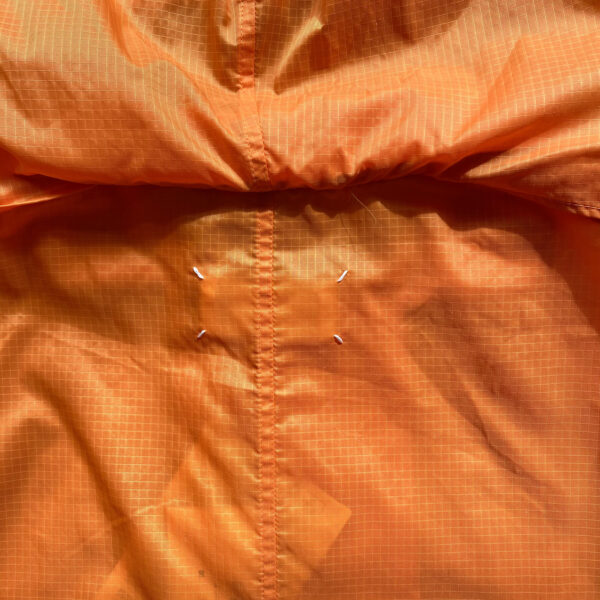 1 in stock
Maison Margiela White Label Ruched Shell
€ 250.00
Technical yet contoured, this jacket is fitted with incredible fastenings to adjust your silhouette to your self-engineered fit. Design-it-yourself on steroids. The big back pocket invites a plethora of things to carry in, as the weight will be nicely distributed. Most fascinating is the entirely white label it comes with. The original and primary collection of women's ready-to-wear by Maison Margin Margiela debuted for the SS 1989. Whereas all the other Maison Martin Margiela lines have label on which the numbers '0' to '23' are printed, this collection still carries an entirely blank white, with the four white stitches holding it in in place visible on the exterior of unlined garments. Originally, the white label was used for Line 1, which has become an independent line since 2008. However this came to represent the "Show" collection where it was more of a performance art than a fashion show, as models' faces would be draped with chiffon and sheer nylon to put all the focus on the clothes themselves.
–
From '17
100% Polyamide
Peter Pan Collar'
Adjustable Drawstring Sleeves
Hooded
Back Zipped Pocket
Hardware for Cinched Waist
–
Marked a size 40
P2P: 46 cm
Length: 64 cm
–
This jacket is new! Only one flaw, one piece  of the fastening is missing, does not bother the looks or the jacket at all.